In 2002, founder and executive Director Sue Tumelty identified a gap in the market to offer personalised expert HR advice to local businesses. From 2003, The HR Dept franchise began, supporting HR professionals in building the business they dreamed of.
The HR Dept has since gone from strength to strength and in 2005 The Health & Safety Dept was born.
In November 2021, The HR Dept Group Ltd became an Employee Ownership Trust and introduced Keith Sadler as CEO and chair of the EOT. The EOT has put the people who are passionate about the business at the heart of its future, whilst protecting the unique culture and values that have been the foundation of the business since 2002.
The Health & Safety Dept franchise is run by our central office team in Bristol who bring a range of expertise, from marketing, operations, sales, and finance.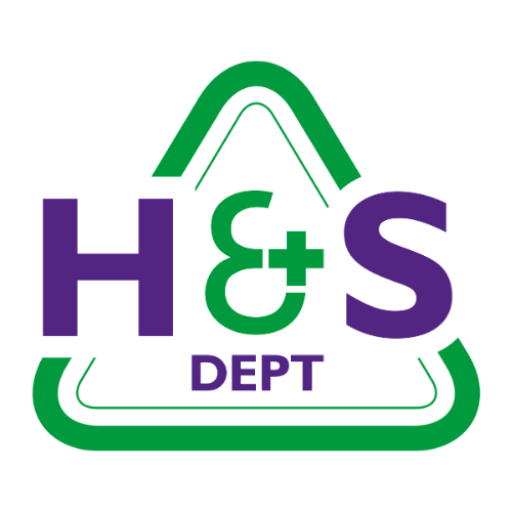 Sue Tumelty
Founder
Founder Sue Tumelty saw that to truly tap into and understand a business, its owner and employees, you have to create personal and long-term relationships. Sue's vision for the business was to keep customers for the long-term and get to know the ins and outs of the business in order to offer unique customer service.
Keith Sadler
CEO
Keith was appointed as CEO of The HR Dept Trust Ltd in 2021 after being a non-executive director of the company for several years. Keith has over 30 years' experience in Corporate Finance and was responsible for a number of high-level M&A deals across the media sector in the 2000s. Keith was chief financial officer of News Communication & Media plc, which was acquired by Gannett U.K. Limited for £444 million, and The Wireless Group Plc, which sold to UTV Media plc for £100 million. He has held several positions, from Chief Financial Officer to Group Finance Director for companies including, WEARE 2020 plc and Dods Group PLC. Keith is currently the non-executive director and chairman of the audit committee of three AIM listed companies, being Silver Bullet Data Services PLC, Warpaint plc and Hawkwing Plc. Keith is a chartered accountant and holds an honours degree in economics from the University of Kent at Canterbury.
Felicity Kenny
Managing Director
As Managing Director Felicity's role is to develop and execute business strategies for The H&S Dept franchise. She is also responsible for reviewing business systems, processes and services to ensure our offering continually supports the operations of licensees.  Felicity has more than 10 years' Marketing and Business Development experience from roles held within both corporate and SME businesses. Felicity is also an Associate member of the Chartered Institute of Marketing (CIM) and is passionate about supporting our licensees to grow their business through Marketing.
Lian McQuade
Finance Director
Lian's role is to oversee all the financial activity of The Health & Safety Dept, alongside administrating the financial activities for our Bristol franchise. With 12 years' financial experience across various industries, working for several companies including the Ministry of Defence, Lian strives to deliver a high-quality service across our network.
Stephanie Forde
Marketing & Events Manager
Stephanie is the Marketing & Events manager for The HR Dept. Having worked within various business service industries in a marketing and events capacity for over 6 years, she brings a combined experience of working with small local business' to multinational companies. Stephanie provides the overall marketing strategy for the business, marketing support for all of our business owners as well as establishing national partnerships and relationships to raise the profile of the brand on a national level.
Ciara Snook
Senior Marketing and Content Coordinator
Ciara creates and curates content for The H&S Dept brand and network. This is to boost awareness of the brand nationally and to help licensees promote their businesses through content marketing. Additionally, Ciara's role is to innovate and help licensees with queries they may have around digital marketing, from social media to SEO and anything in between.
Peter Brock
Marketing Coordinator
As Marketing Coordinator for The HR Dept, Peter's role is to work with licensees to promote their business and provide the company with marketing support. This includes a wide range of digital marketing activities, from website development to content creation for social media. He leverages his 6 years of experience in graphic design to bring fresh ideas and innovative solutions to The HR Dept and its licensees.
Nicky Pattison
Finance Manager
Nicky is the finance manager for the team. Alongside Lian and Hope, Nicky supports and oversees the finances for central office and the Bristol office. Nicky brings with her a wealth of knowledge with over 20 years of experience in finance and accounting for both large corporate companies and also SMEs.
Hope Bowyer
Accounts Assistant
Hope has joined the Finance team as the Accounts Administrator. Hope supports the finance team for both Bristol and Central offices. She has a lot of experience within Administration gaining NVQs in Business and Administration Level 2 & 3 during A levels and progressed into finance, working with SMEs businesses with over 5 years of experience within the finance role.
Matthias Spicer
Operations Manager
After graduating from the University of Chester in 2018 with a degree in Geography & International Development Studies, Matthias joined our operations team as the Business Support Administrator. In the summer of 2019, Matthias became the Operations Coordinator and as of Autumn 2021 he is now the Operations Manager. As Operations Manager for The HR Dept, Matthias manages the operational infrastructure and client support services for The HR Dept franchise network across the UK and Republic of Ireland; with a focus around managing client support services, project management, franchise contract delivery and IT/CRM system development. Matthias has experience in business operations across the commercial, charity, and creative sectors as well as a keen interest in photography and film.
Read about our franchise opportunity
Find out about the support we offer licensees
Get in touch to find out about franchising
Sensible Safety Solutions
Subscribe to our newsletter
Office Address: The Health & Safety Dept, First Floor, 3 Brook Office Park, Emersons Green, Bristol, BS16 7FL | VAT Number: 900674738 | Registration Number: 06316590
Copyright © 2007 - 2022 The H&S Dept Ltd. H&S DEPT is a registered trademark belonging to The H&S Dept Limited.