In 2002, founder and executive Director Sue Tumelty identified a gap in the market to offer personalised expert HR advice to local businesses. From 2003, The HR Dept franchise began, supporting HR professionals in building the business they dreamed of. With HR and health and safety often going hand in hand and the need amongst clients for a similar outsourced model for Health and Safety, was when The Health & Safety Dept was born.
The Health & Safety Dept franchise is run by our central office team in Bristol who bring a range of expertise, from marketing, operations, sales, and finance.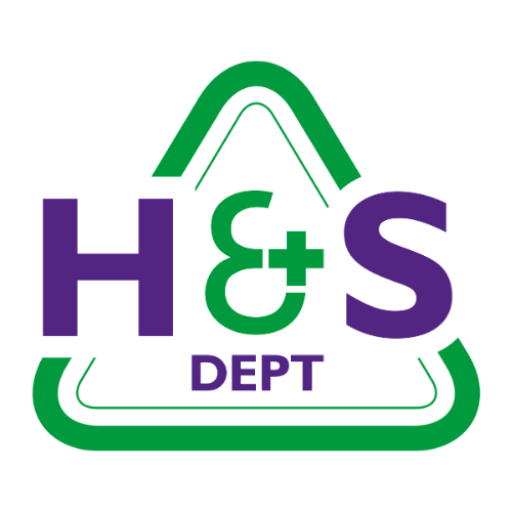 Sue Tumelty
Founder
Founder Sue Tumelty saw that to truly tap into and understand a business, its owner and employees, you have to create personal and long-term relationships. Sue's vision for the business was to keep customers for the long-term and get to know the ins and outs of the business in order to offer unique customer service.
Duncan Payne
Head of Health & Safety
Duncan joined the business as Head of Health, Safety and Wellbeing in June 2018 after an extensive period working in the legal and educational sectors. With over 15 year experience across many industries, Duncan is an excellent source of information and is ideally placed to guide our teams, both advisory and operational on the health and safety needs of clients, our licensees and indeed our business functions.
He leads the Bristol H&S Dept team, the largest of our H&S offices and manages the relationship with their clients whilst exploring new ventures and growing the brand across the South, South West, Wales and the Midlands. His passion lies in exceeding expectations and endeavours to change the stereotype of H&S. An avid artist and sportsman, when not in the office you'll find him out on his bike or buried in sketchbooks.
Felicity Kenny
Managing Director
As Managing Director Felicity's role is to develop and execute business strategies for The H&S Dept franchise. She is also responsible for reviewing business systems, processes and services to ensure our offering continually supports the operations of licensees.  Felicity has more than 10 years' Marketing and Business Development experience from roles held within both corporate and SME businesses. Felicity is also an Associate member of the Chartered Institute of Marketing (CIM) and is passionate about supporting our licensees to grow their business through Marketing.
Terry Johnson
Growth and Development Manager
Terry is the Growth and Development Manager. With over 15 years of experience working within the franchising industry, developing and supporting licensees and providing key account management. Terry has worked in both the corporate and private sectors and has run businesses in the UK and overseas. Terry is on hand to help and guide licensees to fulfil their business visions.
Rory Lawton
Head of Operations
Rory is the Operations Support Manager for our UK and Ireland operations. With a background in operational service management roles in both the public and private sectors, Rory manages the Operations Team at our Central Office. This includes managing day-to-day franchise operations and administration, and maintaining the good relationships with our external service providers that facilitate the business. He studied French and German at the University of Nottingham and has lived and worked in five countries. His passion for working here comes from the personal level of relationships in an SME network that can so easily be missing in corporate environments.
Lian McQuade
Head of Finance
Lian's role is to oversee all the financial activity of The Health & Safety Dept, alongside administrating the financial activities for our Bristol franchise. With 12 years' financial experience across various industries, working for several companies including the Ministry of Defence, Lian strives to deliver a high-quality service across our network.
Nicky Pattison
Finance Manager
Nicky is the finance manager for the team. Alongside Lian and Hope, Nicky supports and oversees the finances for central office and the Bristol office. Nicky brings with her a wealth of knowledge with over 20 years of experience in finance and accounting for both large corporate companies and also SMEs.
Stephanie Forde
Marketing & Events Manager
Stephanie is the Marketing & Events manager for The HR Dept. Having worked within various business service industries in a marketing and events capacity for over 6 years, she brings a combined experience of working with small local business' to multinational companies. Stephanie provides the overall marketing strategy for the business, marketing support for all of our business owners as well as establishing national partnerships and relationships to raise the profile of the brand on a national level.
Georgina Bryant
Growth and Development Coordinator
Georgina's role is to help H&S professionals interested in setting up their own consultancy to discover more about our franchise business opportunity. She is the first point of contact for new Licensees joining our network and is always on hand to answer questions and support at every stage of your journey with The H&S Dept. Georgina also works with Terry in the Growth & Development team to support our existing Licensees with their inductions and business development. Having come from an SME and franchise model background as well as working in customer service roles previously, Georgina is well equipped to support prospective, new, and existing business owners alike.
Ciara Snook
Senior Marketing and Content Coordinator
Ciara creates and curates content for The H&S Dept brand and network. This is to boost awareness of the brand nationally and to help licensees promote their businesses through content marketing. Additionally, Ciara's role is to innovate and help licensees with queries they may have around digital marketing, from social media to SEO and anything in between.
Matthias Spicer
Operations Coordinator
After graduating from the University of Chester in 2018 with a degree in Geography & International Development Studies, Matthias joined our operations team as the Business Support Administrator. Now as Operations Coordinator, Matthias provides a first-rate operational infrastructure and support service to the H&S Dept network. This is achieved through the coordination and delivery of project-based development for all operational services to the franchisees, partners, stakeholders and suppliers of the HR Dept. Matthias has experience in business administration and operations, IT Systems and telephony, and photography and videography.
Roisin Burns
Marketing Coordinator
Roisin has joined the marketing team as a Digital Marketing Administrator in 2019 after graduating from the University of West England with a degree in Business and Events Management. Now as a Marketing Coordinator, Roisin supports the licensees with marketing and on-going training.
Hope Bowyer
Accounts Assistant
Hope has joined the Finance team as the Accounts Administrator. Hope supports the finance team for both Bristol and Central offices. She has a lot of experience within Administration gaining NVQs in Business and Administration Level 2 & 3 during A levels and progressed into finance, working with SMEs businesses with over 5 years of experience within the finance role.
James Saunders
Operations Administrator
James has joined the operations team as the Operations Administrator in 2020 after graduating from the University of Bristol with a degree in Film & Television. During his studies, he worked in various Customer Service roles, followed by an Administrative role in the logistics industry. As Operations Administrator, James is excited to build a relationship with The HR Dept Licensees and contribute to their ongoing success.
Homepage
Read about our franchise opportunity
Our Support
Find out the support we offer our licensees
Next Steps
Get in to touch to find out about H&S Franchise
Sensible Safety Solutions
Subscribe to our newsletter
Office Address: The Health & Safety Dept , First Floor, 3 Brook Office Park, Emersons Green, Bristol, BS16 7FL | VAT Number: 900674738 | Registration Number: 06316590
Copyright © 2007 - 2019 The H&S Dept Ltd. H&S DEPT is a registered trademark belonging to The H&S Dept Limited.