Display Screen Equipment (DSE)
We now live in a world where pretty much everyone in every industry uses some form of computer, tablet or laptop to perform work activities.
With 52% of DSE users reporting headaches relating to their device usage, 47% reporting pain in their neck and back and around 40% reporting problems with their eyesight, it's never been more important to be proactive with managing DSE risks.
Poor DSE management costs, in more than one way. Many businesses struggle with the financial implications of staff absence and reduced productivity related to DSE illness and injuries.
Remaining one step ahead of such issues is key to ensuring your business remains compliant with the law. And that your employees are comfortable, safe and able to perform their work without risk.
Our health and safety experts are on hand to advise you on DSE. We can guide you through DSE assessment and, better yet, do them for you.
From DSE self-assessment guidance to advice on ergonomics and risk reviews on adjustments for employees with additional needs – we are here to help.
Keep your team happy, safe and productive – call us today to discuss your DSE needs.
Check out our DSE eLearning module. It only takes 35 mins. It's a quick and easy way to upskill your teams and equip them with the skills to reduce the risk of DSE use.
What is a DSE Assessment?
A Display Screen Equipment (DSE) assessment is an assessment that looks at the risk involved with using a keyboard, mouse, chair, computer, laptop, tablet, and other screens at work. The DSE assessment looks at every workstation, reducing the number of risks involved and providing recommendations for the issues that can't be fixed right away.
The most common hazards come from sitting at a computer for long periods. Bad posture is one of the most common issues identified in a DSE assessment, and can result in severe back, neck, shoulder or arm pain, or worse, spine disorders. Severe headaches are another common problem and are caused by long periods in front of a screen or screen glare. Computer screens aren't the only cause, though, slouching over a phone, tablet and other smaller devices can also harm your employees over the long term.
By looking at how an employee uses the screen, the DSE assessment will qualify the risk. The goal is to identify potential hazards and assess the severity of potential harm to those who may be affected — before taking action to reduce the risk.
Why DSE Assessments matter to your business
For employers, DSE assessments are key to fulfilling duties and responsibilities under health and safety legislation. Employees who actively engage with screens for long periods throughout the day will require a DSE assessment to be carried out.
The most important thing is employee health and well-being. Because DSE assessments educate employees on what a safe workstation looks and feels like, they are less likely to develop disorders such as work-related upper limb disorders (WRULDs) and repetitive strain injury (RSI), which are caused by poor posture. Alongside this, the risk of injury and discomfort lessens too, reducing the number of potential sick days an employee might take in the future.
Another huge benefit to DSE assessments is increased productivity. This is the result of your employees being less tired, and more comfortable while sitting/standing at their workstation.
Employers should also make sure employees take regular breaks from their screens. A short 5-minute break every hour can help prevent tiredness, eyestrain and other issues caused by sedate posture. While taking breaks may seem counter-productive, it will most likely boost productivity.
At The Health & Safety Dept, we're here to guide you through your DSE assessment, or better yet, complete it for you. Whether you want DSE guidance or advice on risk reviews — we're here to help keep your employees safe and your business running safely and productively.
Everything a DSE Assessment covers
For all DSE users, a workstation assessment is a legal requirement. At The Health & Safety Dept, our DSE assessments are face to face, allowing you to ask questions or voice any concerns you have about your workstation(s). Our experts will explain the procedure before assessing the following:
Posture: Give advice on posture and good work practices.
Chair: Adjust chairs to support physical requirements.
Display screen: Assess the screen height, position, suitability and screen brightness/contrast.
Keyboard/Mouse: Ensure good keyboard/mouse use and suitability.
Desk: Check the height, space and desk management (and advise if needed).
Eyesight: Look for issues regarding screen text size and keyboard readability.
Environment: Assess the heating, ventilation, cabling, glare and access to the workstation.
Laptop: Check the employee is using the laptop correctly and that the correct accessories have been given.
As well as covering everything on this list, our team of health and safety experts at The Health & Safety Dept can give you advice on how to respond to your employee's needs and prevent any potential future risks. Keeping your team happy, safe and productive is important and we make it our business.
So whether you need us to guide you through your DSE assessment, or you want us to complete it for you, we're here to help.
Who DSE Assessments are for
If you fall into one of the below categories, you'll need a DSE assessment:
You have a fixed workstation
You work from home
You are a mobile worker
If you regularly change desks (hot-desking)
You work using DSE equipment for long periods of time and are classed as a 'user'
If you're unsure whether you need a DSE assessment, we are on hand to give you all the advice you need. If you want productive and safe workstations for your staff, then get in touch with us today.
Is a DSE assessment a legal requirement?
Under the Health and Safety (DSE) regulations 1992, employers have the responsibility to identify DSE users and conduct the correct analysis on their workstations. As per the regulations, "Every employer shall perform a suitable and sufficient analysis of the workstations that: 
Are used for the purpose of his undertaking by the user. 

Have been provided by him and are used for the purposes of his undertaking by operators.
Essentially, you should assess all the workstations in your business. This includes co-working spaces, remote working and hot-desking. 
Who carries out the DSE assessment?
Employees can carry out an initial self-assessment of DSE using a simple form or software solution. However, this then needs to be reviewed and followed up by a professional or trained person — like one of our health and safety team. 
The assessor needs to identify workstation hazards, provide recommendations, and effectively communicate the findings and present the information to the people who need it, so hiring an expert is a must.
What are the health risks associated with DSE?
Working with screens can be harmful, and several health risks can come from long periods of use, including fatigue, pain and discomfort, upper limb pain and eye strain. A DSE assessment will help reduce these risks by looking at all the things that can cause them, such as your employee's chair, desk, display screen, computer equipment, environment and posture.
How often should I do a DSE assessment?
It's not uncommon for the body to change, habits to develop, workstations to be moved and chairs to deteriorate. And it's for these reasons that a re-assessment programme should be put in place to check employees regularly. At The Health & Safety Dept, we recommend that all employees have a DSE assessment every two years to keep them safe, comfortable and productive.
Who is responsible for DSE assessments?
The employers are responsible for DSE assessments. If employees use DSE daily as part of their normal work, it is the employer's responsibility to arrange a DSE assessment. It is also the employer's responsibility to plan regular breaks for all employees to reduce the risk of tiredness and eye strain. 
How long does a DSE assessment take?
A DSE assessment generally takes around 20-30 minutes. However, if your staff have more complex needs, then the assessment can take longer.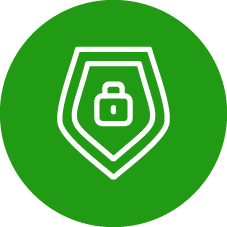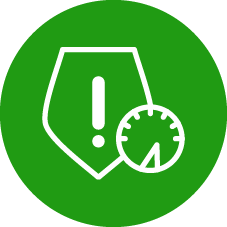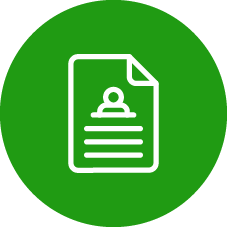 Looking for expert health & Safety support?
We can help you focus on your business by taking care of all your health & safety needs.

Let us know how we can help or ask about our free initial H&S review.
Sensible Safety Solutions
Subscribe to our newsletter
Office Address: First Floor, 3 Brook Office Park, Emerson's Green, Bristol, BS16 7FL | VAT Number: 900674738 | Registration Number: 06316590
Copyright © 2007 – 2019 The H&S Dept Ltd. H&S DEPT is a registered trademark belonging to The H&S Dept Limited.