Prepare your business for after COVID-19, upskill your team with eLearning
Our easy-to-use video based eLearning platform has an extensive library of workplace Health and Safety and HR Compliance training accredited courses, helping you to provide training opportunities for your staff.
If you are looking to enhance the skill set within your current team at this time or have new employees and are looking for a training solution, click here to view our range of courses or see some of our current most popular and recommended courses below:
• Mental Health Awareness
• Stress Awareness
• Cyber Security
• Lone Working
• DSE (Display Screen Equipment)
• Risk Assessments
• H&S for Home Workers
• Infection Prevention Control
• Driver Awareness (if applicable to role)
To access our FREE Coronavirus Awareness course click here
Flexible and cost effective learning
We offer a variety of cost-effective training courses that are designed to fit around your employees' workday, commitments and devices they use. Created by health and safety experts, our video-based courses offer the best knowledge in different areas of workplace health and safety, all with CPD certification. Each course comes with additional resources, so your most engaged employees can go beyond the basics.
Learners can start, pause and resume courses at any time, and we'll even send them reminder emails when they have training due. To keep employees engaged and prevent flooding them with too much information, we keep all our courses short and sweet — 30 minutes on average.
To kick start your eLearning journey, fill in the form, and we'll get back to you as soon as possible with more information.
Our eLearning courses
Our eLearning courses are designed to help you and your organisation with everything health and safety and HR related.
As well as providing you with the information and knowledge you need to stay safe and healthy at work, our courses are CPD approved and are authorised by governing bodies, meaning your business will stay compliant with all the current workplace regulations.
Our courses are split into four categories:
Health and Safety Courses
Whether it's fire awareness, slips, trips and falls, food safety & hygiene or mental health awareness, our health and safety courses cover everything you need to run a safe, happy and healthy business.
Where applicable, we also have level 2 and 3 courses, so no matter how much you already know or how far you want to go with your training, there's something for you.
HR Courses
From bullying and harassment training to GDPR training and everything in between, our HR training courses will leave you well equipped to keep your employees safe and your business running smoothly.
As well as the initial course, we have refresher courses too, which are great for keeping your skills and knowledge in tip-top shape and ensuring you stay on the right side of the law.
Management Courses
Our management training courses give managers the skills and knowledge they need to take care of employees and run a successful workplace. Whether it's GDPR or unconscious bias training, our courses provide an in-depth understanding of the topic, what you need to do to comply, and what rights (if any) it guarantees for individuals.
General Courses
We have over 50 general courses to choose from, covering everything from mental health awareness, customer service and DSE, to stress awareness, driver awareness and anti-bribery training. Get in touch for a full breakdown.
The benefits of online learning
Health and safety training is important for businesses and comes with a whole host of benefits.
Our eLearning courses are accessible and time-efficient and allow for continuous development and learning. They're a more cost-effective option compared to classroom teaching, which often requires new materials and additional resources. Delivering up to date, online health and safety training quickly and cost-effectively to your workplace is what our courses were created for.
We give you access to more than 100 online courses that you can pause, resume and start at any time; perfect for busy businesses looking for a flexible learning option. What's more, managers can track employee learning to see how they are getting on. And as all our courses are CPD approved, you'll have peace of mind that your business is complying with current legislation.
Our specialist advisors are on-hand to answer any questions and to ensure you find the right course for your business. Complete the form above to get in touch, and we can help with your online training needs.
Health and Safety eLearning FAQ
What is the best health and safety qualification?
The best and most trusted health and safety qualification is the NEBOSH General Certificate in Occupational Health and Safety (NGC) and more than 200,000 learners have passed this course (NEBOSH are the the National Examination Board in Occupational Safety and Health). 
As well as a good understanding of how to manage general workplace issues, the NGC course covers all the things you'll likely encounter in a health and safety role. This includes management systems, risk assessment, HSE legislation, safe systems of work, reporting, hazard control and more. Upon taking this course, you'll have both the knowledge and practical skills required to make your workplace safer.
Can I do a health and safety course online?
Absolutely. All our health and safety training is in an online course format, meaning you can learn anytime, anywhere. Because they're CPD certified, as well as building the skills, knowledge and confidence you need to manage health and safety in your workplace, you'll also stay compliant.
What is involved in an online health and safety course?
Log in to the system using your login details, select the course you have been allocated and begin. You can stop, start and resume where you left off to suit you. At the end of the training you will have a short 20 question test and you will receive a certificate of completion.
How long do health and safety courses take?
All our online health and safety courses are around 30 minutes long, which is the ideal length to keep learners' interested and engaged. You can pause, start and resume the course whenever you like, perfect for busy businesses looking for a flexible learning option.
What is the best health and safety course to do?
There is no 'one fits all' solution where health and safety courses are concerned. It totally depends on what you want to learn, which will depend on what type of business you run and the jobs it entails. We offer a variety of courses for all types of businesses, including health and safety, HR, general workplace and management courses.
H&S or HR compliance training needed?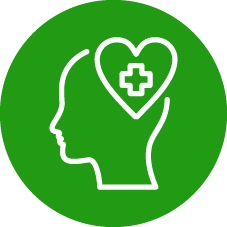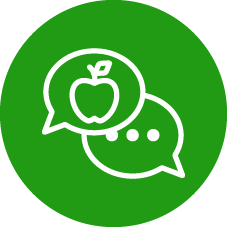 Food Hygiene/ Safety Advice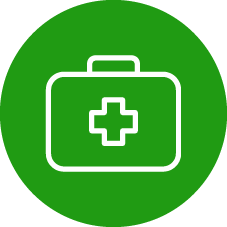 Looking for expert health & safety support?
We can help you focus on your business by taking care of all your health & safety needs.

Let us know how we can help or ask about our free initial H&S review.
Sensible Safety Solutions
Subscribe to our newsletter
Office Address: First Floor, 3 Brook Office Park, Emerson's Green, Bristol, BS16 7FL | VAT Number: 900674738 | Registration Number: 06316590
Copyright © 2007 – 2019 The H&S Dept Ltd. H&S DEPT is a registered trademark belonging to The H&S Dept Limited.