Coronavirus (COVID-19)
Secure Risk Assessment
Making your business COVID-19 Secure
Covid-19 has changed the way businesses operate. From a health and safety perspective, every business is now looking at a totally new risk profile where staff are potentially at risk coming to work..
Never has it been more important to have clear, considered risk assessments that are specific to your business and it's activities to ensure both you and your staff can work safely.
Every business in the UK will have to make necessary adjustments to ensure their staff are not put in danger by coming into work. There is both a moral and legal obligation placed on all employers to make these adjustments.
The Health and safety legalities behind COVID-19
Having a COVID-19 secure risk assessment is mandatory for every business, regardless if you are a company, business or sole trader. Under the Management of Health and Safety at Work Regulations (MHSWR) 1999, that all employers and self-employed people carry out a risk assessment to determine any risks to the health and safety of employees and other persons that could be harmed by their work activities.
It is the employers job to understand the environment and activities of the workplace and assess which risks are significant enough to require action to prevent or minimise them. The MHSWR outline that employers must:
Assess risk to themselves, their employees, and any other people who come into contact with the workplace or work processes
Organisations with five or more employees must identify people who are considered especially at risk and keep a record of all risk assessment findings
All risk assessments must be regularly reviewed to address any changes that occur over time
Employers are required to seek competent advice when creating risk assessments. The Health and Safety Dept is ideally positioned to provide this competent advice and to give you peace of mind that your COVID-19 secure risk assessment will keep you, your business and people safe.
As part of our COVID Secure assessment we will guide you through areas such as:
Risk Assessments – get them right for your staff and business as we adjust to a 'new normal'
The Mental Health and Wellbeing of your employees
PPE – Availability, suitable and is it sufficient
Applying social distancing in your business – reasonably practicable steps must be taken
How to protect your home workers – Home workers are still the business owners responsibility
How The H&S Dept can help you plan a safe return to work
To help businesses prepare to return to work, the H&S Dept offers a short-term support package that covers the essential for all businesses.
Our Health and Safety: Coronavirus Return to Work Package includes the following:
Unlimited H&S Advice in support of the business returning to work
A dedicated competent H&S advisor who will guide the business safely through your return to work strategy.
A draft Return to Work Strategy/plan to help your business priorities and get back to work quickly and safely.
A COVID 19 Risk Assessment for the safe return to work.
Signage for the business to print and display in the workplace to encourage safe working practices
A pre return checklist to ensure that amongst the COVID-19 adjustment business remember the other H&S requirements they have.
Employee return to work questionnaire – designed to see if your staff are ready and indeed in good enough health to come back.
An offsite work checklist to ensure where you send your employees is safe.
What does a Covid-secure workplace look like?
A Covid secure workplace will look different depending on the type of work you do, but all workplaces must follow these basic guidelines:
Complete a Covid-19 risk assessment
Clean frequently and set a cleaning schedule
Remind customers and staff to wear face coverings indoors (unless exempt)
Make sure everyone can maintain suitable social distancing
Provide adequate ventilation
Introduce a suitable COVID-19 testing regime
Do not permit people with Covid-19 symptoms or exposure access to your premises
Encourage employees to follow isolation guidelines following positive COVID-19 test results
Consider the mental health and wellbeing aspects of Covid-19
Communicate with staff and customers on how safety measures are being used and updated.
Different industries also have different priority actions on top of the basic guidelines. These include:
Close contact services
Priority actions for close contact services such as hairdressers, beauticians, tattooists, massage therapists and tailors include wearing a visor and a mask, keeping clients apart and minimising music and background noise to discourage people from shouting.
Construction and other outdoor work
Priority actions for people who work outdoors include reducing crowding in busy areas, using fixed teams to reduce the amount of people each person comes into contact with, arranging workspaces to keep people apart and cleaning shared equipment frequently.
Factories, plants and warehouses
Priority actions for this industry include using PPE where appropriate, using fixed teams, arranging workplaces to keep staff apart, minimising deliveries and frequency of handling goods, and keeping music and background noise to a minimum.
Offices
Priority actions for office workers include working from home where possible, arranging work spaces to keep staff apart, reducing face-to-face meetings and reducing crowding.
Restaurants, pubs and bars
Priority actions for the hospitality industry include keeping groups of people apart, managing food and drink service safely and minimising music and background noise.
More up to date information can be found at the Gov UK website.
COVID Secure Risk Assessment FAQ
Are all employers legally required to carry out a Covid-19 risk assessment?
Yes. As an employer you are legally required to provide a safe place of work for your employees and any other people who may be using your business. Due to the potential of infection caused by Covid-19, you must update your assessment to manage the risk in your business and protect people.
Who is responsible for carrying out a Covid-19 risk assessment?
If you are an employer, you are responsible for carrying out a Covid-19 risk assessment in your workplace. You do not have to do it yourself, but can ask a 'competent person' to do it, which must be someone with the relevant knowledge, skills and experience to do so.
Do I need to publish my company's Covid-19 risk assessment?
It depends on the size of your business. If your company employs over 50 people, it is required that you publish the results of your Covid-19 risk assessment online in full. Smaller businesses are not required to by law, but customers and clients may feel reassured about the safety coming into contact with your business if you do.
Do I need to display a Covid-secure notice?
Following government guidance is key to protecting your customers and you should offer them reassurance about the health and safety measures you have undertaken. Placing a Covid-secure notice somewhere prominent lets customers or other people accessing your workspace know that you have followed government advice and committed to undertaking measures that will keep them safe.
How often do I need to review my Covid-19 risk assessment?
Due to the ever changing nature of the pandemic and the rules surrounding it, it is recommended that you revisit your COVID Secure risk assessment on a regular basis, for example every month. However, if anything within your workplace changes during that time, you should reassess straight away.
Do I need to carry out a Covid-19 risk assessment if all of my employees are working from home?
Yes, but the nature of the assessment depends on the type of work being done from home. As an employer you have a duty of care to your employees which also applies to those working from home. However, due to the pandemic it is not possible for employers to visit the homes of their employees. Instead, you should undertake a basic home working assessment with your employees to consider whether there are any risks. Most homeworkers will probably be working on computers and telephones, so the types of risk are likely to be things like feelings of isolation, lack of supervision, taking inadequate breaks and physical problems arising from prolonged use of screens, chairs and desks.
Do I need to consult employees during the risk assessment?
It is a legal responsibility for employers to consult their employees on health and safety matters, as it helps create and maintain a safe working environment. Employees working from home must be consulted because employers are not allowed to visit their homes due to Covid-19 regulations. As well as being the law, consulting with your staff will help to reassure and motivate them.
How much responsibility do employees have for their health and safety?
Employees have a duty of care towards their own health and safety, as well as the health and safety of fellow employees and other people who come into contact with their workplace/activities. Workers must cooperate with employers and colleagues to help everyone meet the legal requirements, as many businesses consider failures in this regard to constitute gross misconduct.
Do you run a business and have a question about coronavirus?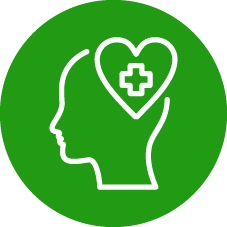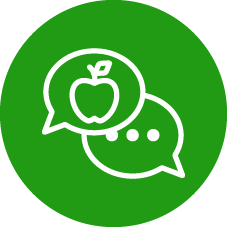 Food Hygiene/ Safety Advice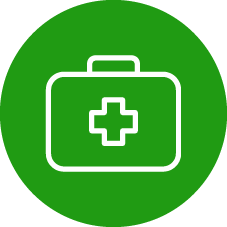 Looking for expert health & Safety support?
We can help you focus on your business by taking care of all your health & safety needs.

Let us know how we can help or ask about our free initial H&S review.
Sensible Safety Solutions
Subscribe to our newsletter
Office Address: The Health & Safety Dept, First Floor, 3 Brook Office Park, Emersons Green, Bristol, BS16 7FL | VAT Number: 900674738 | Registration Number: 06316590
Copyright © 2007 - 2022 The H&S Dept Ltd. H&S DEPT is a registered trademark belonging to The H&S Dept Limited.