Health and Safety Management Systems
and Projects
A Systems-based approach to Health and Safety
Preparation can mean the difference between a catastrophe in the making and a safe work environment. While it may take time and resources to put your health and safety systems in place, a proactive approach is key to ensuring your staff remain safe at all times.
This should be more than simply filling in forms and calling it a day. You need to demonstrate your due diligence when coming up with this system, as health and safety frameworks need to be based on feedback from your team and continuously improved. What's more they need to be integrated with your organisation's existing management systems.
Taking on a systems-based approach is the most effective way to manage the risks that are linked to your business. We, at The Health & Safety Dept, can help you come up with a robust health and safety system that's tailor-fitted to your business and in compliance with laws that cover your industry.
A better framework for your Health and Safety Management System
Regardless of your industry or company size, one thing is important: You need to have a well-documented health and safety management system that can assure your employees and your clients that everyone is safe. There's a good reason why "Sensible Safety Solutions" is our tagline. With our expertise guiding you, you'll be able to identify hazards, manage risks, and come up with layers of processes and policies that will help prevent any untoward incident from happening in your workplace.
Guidance from seasoned Healthy And Safety Specialists
Our specialists are seasoned in designing bespoke management systems, from smaller HSG 65 plans to larger ISO 45001 alignment. We are also strong believers in the collaboration of ideas, as quite often, the answer is on the shop floor. That's why we take great measures to get to know your business by consulting all stakeholders—from the directors to the staff members. To come up with a bespoke process, we will get to know your business from the inside out and have a deep understanding of your policies and processes.
Performance Audit
We will take a closer look at your current performance and find out if there's any step in the process that can potentially lead to serious consequences—not just for the safety of your employees but also the financial risks that come with it. We'll help you patch the gaps in your security net and come up with a bespoke management system that is flexible and dynamic.
Set in-house standards for your company
New and robust frameworks can help your business plan your health and safety more effectively. The key to successful implementation, however, is making sure everyone in the organisation understands it. We can help you consider ways to implement your controls and safety process, as well as how to proactively work on continually improving and checking your risk profile.
Create industry-specific frameworks
We don't take on a cookie-cutter approach to creating frameworks. Each industry and every organisation has nuances that need to be considered and we make sure to keep these in mind while we do our work.
Risk Assessment and Management
Without knowing what your risks are, you won't be able to come up with solutions to mitigate them. We take on a structured approach to risk assessment and management which we'll walk you through, so you'll know what to expect and what results to look forward to.
Why your business should have robust Health and Safety Management Systems
Make sure you're legally compliant
Legal compliance will not only keep your business above board but will also earn the trust and confidence of all stakeholders in your company. By keeping up to date with existing industry and legal requirements, you'll be able to confidently assure your employees that they will work in a safe environment each time they come in. And when you're legally compliant, you effectively reduce the likelihood of workplace accidents as well as the hefty fines and prosecutions that may come.
Identify hazards and control risks 
How sure are you that you have identified all potential hazards in the workplace? Have you effectively mitigated the risks? These are factors that should never be left to guesswork. You need to have proper documentation in place and a process that can identify hazards, keep track of accidents (small or big), and monitor the actions that were taken to resolve such incidents.
Reduce accident-related costs and losses
When an accident occurs, you face the possibilities of adding staff compensations, hiring temporary staff, and dealing with potential lawsuits. Losses, however, are not always directly financial. Your reputation will be impacted and employee morale will drop—both of which can also hurt your business. Taking a proactive approach and preventing them in the first place are more cost-effective than correcting mistakes as they happen.
Standardise your company's processes
Without a framework to guide your process, disorganisation will rule your business. Leaders and staff will not know what to do if/when an accident occurs. Miscommunication will be prevalent and operations will stall. With our help, everyone will be on the same page, whether that's for injury reporting, case management, investigations, and follow-up. Data will also be tracked to prevent future injuries.
Increased trust in leadership
Taking the time to establish a solid health and safety management system assures your employees that they have a strong support system and leaders who care about their well-being. Reducing their worries will increase their motivation to perform their duties to the best of their abilities.
Peace of mind
A solid system paired with evidence-based data will show you trends, safety concerns, and any missing elements in your existing framework. With safety assurances both in the short and long term, worries will be alleviated not just for everyone within the company, but for your clients as well. 
Improve productivity and business efficiency 
With this system in place, you may be able to reduce the number of sick days filed by employees, reduce the need to hire temporary workers, and lower your insurance premiums. As morale grows, so will your staff retention rates. At the end of the day, productivity will improve and your business will be running at peak efficiency.
Save costs
This framework will not only lessen everyone's worries but also drive down costs across the board. A risk reduction will lower your current injury and accident rates, avoid hiring temporary workers to replace injured employees, and reduce the need to repair damaged equipment. Fewer accidents also mean operations will continue to run smoothly, allowing you to stick to your schedule.
Management Systems and Projects FAQ
What is a workplace health and safety management system?
A health and safety management system covers your company's policies, your planning process for accidents and accident prevention, the responsibilities of management, and how you intend to implement your processes effectively. It also looks at how you'll measure, audit, and review your performance.
What are the responsibilities of the leaders when it comes to our organisation's health and safety?
Everyone at the management level—from executive directors to senior managers to line managers and supervisors—need to make sure that health and safety policies are in place with resources properly allocated. They should also oversee the implementation, regularly check if objectives are being met, and review the system's effectiveness. The organisation's structure should reflect this safety framework, delegate responsibilities to employees, and set up an accountability system for check and balance.
Why should I outsource the creation of my health and safety management system?
Outsourcing this vital task will give you the advantage of having an objective eye looking at your current system and recommending how to improve it. It also saves you time and lets you tap on the expertise of those who have a deep understanding of the requirements within your industry. Our team at Health & Safety Department is qualified to do this, regardless of company size, while making sure you're saving on costs
What are the legal requirements under The Health and Safety at Work etc. Act 1974 that I should be aware of?
Under HASAWA 1974, workplaces are required to provide adequate safety training to their staff, welfare for staff in the workplace, a safe working environment, as well as comprehensive information, supervision, and instructions. 
If you have five or more employees, you are required by law to keep a written record of your health and safety policy. Businesses with fewer than five employees, while not required, are still encouraged to do so, unless otherwise stated by law.
How can I better promote safety in the workplace?
There are several things you can do starting today, including:
Inspecting your workplace

Creating (or improving) your health and safety management system

Training your employees to uphold safety standards

Holding meetings where employees can air their concerns and suggestions

Keeping and regularly updating your safety records
How often do we need to carry out a health and safety audit?
You need to regularly monitor your health and safety measures and adjust them whenever needed. Ideally, this should be done annually. However, if your company's level of risk is high, this should be done more than once a year, following legislative change or post incidents.
What is HSG 65?
Managing for health and safety (HSG65) is a guide that covers the "Plan, Do, Check, Act" approach. Created for leaders, owners, and line managers, the HSG65 looks at health and safety frameworks as a vital part of management as opposed to a standalone system. 
This guide details the core elements of managing for health and safety (your legal duties and documentation), examples of evidence to manage health and safety effectively (e.g. risk profiling, worker consultation), how to deliver your safety system (plan, do, check, and act), and other useful resources.
Need help with a health & safety management system?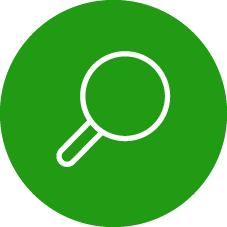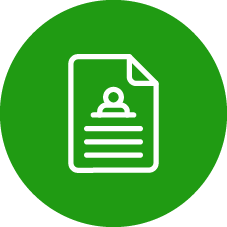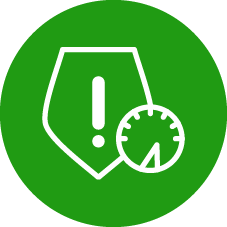 Looking for expert health & Safety support?
We can help you focus on your business by taking care of all your health & safety needs.

Let us know how we can help or ask about our free initial H&S review.
Sensible Safety Solutions
Subscribe to our newsletter
Office Address: The Health & Safety Dept, First Floor, 3 Brook Office Park, Emersons Green, Bristol, BS16 7FL | VAT Number: 900674738 | Registration Number: 06316590
Copyright © 2007 – 2019 The H&S Dept Ltd. H&S DEPT is a registered trademark belonging to The H&S Dept Limited.