Accidents happen, and being prepared for these is key to protecting your employees, business and anyone else who could be impacted by what you do, plus, it's a legal requirement that employers provide a safe and healthy environment to work in.
At The Health & Safety Dept, our first aid instructors are all highly experienced and experts in the field. We run courses at our offices throughout the year and are happy to organise courses for you at your office or site.
Not sure what you need?
Our first aid instructors will answer any first aid questions you may have such as – how many do I need, what course is the best or do I really need one? 
Don't have a first aid risk assessment? Give us a call and we can lend a helping hand, bringing you up to speed and ensuring you get sensible tailored advice.
Our first aid courses include:
First aid at work: three-day course

Emergency first aid at work: one-day course

Paediatric first aid: two-day course

Emergency paediatric first aid: one-day course
Give us a call to book a space on our next course or to discuss onsite training options or any enquiries you might have.
Alternatively, check out our eLearning first aid modules – which cover the following areas:
Accident reporting training

First aid appointed person

First aid requirements and RIDDOR training

Spill kit training: bodily fluids

Infection prevention and control training
How employees benefit from first aid training
Let's start with the obvious one: first aid training can save lives. Going through in-depth CPR training will prepare employees for a situation where they might need to offer support to help save a life.
First aid training also makes employees more aware of safety practices. This will automatically make them more safety-conscious, which can prevent certain types of workplace injuries from reoccurring — minimising sick days.
Other benefits include peace of mind that you have someone who knows how to use the office first aid kit. Whilst most businesses have first aid kits, not every business has someone who knows how to maintain them and use them proactively. First aid training is also great for company morale and team-building, which can have a positive impact on productivity and bring employees closer together.
From a legal point of view, businesses must ensure their employees are protected. The First Aid at Work Regulations 1981 requires that employers provide adequate and appropriate equipment, facilities and personnel to ensure their employees receive attention if they need it.
Our approach to first aid training
At The Health & Safety Dept, we make it easy for you and your employees to receive the first aid training you require. We appreciate that not everyone can travel, so unlike other companies who send you all around the UK, we can come to your location, or you can visit our site — it's totally up to you.
All our courses are delivered in a relaxed and informative style and are designed to meet specific industry standards. What's more, we can also tailor our first aid courses to meet the specific needs of businesses or individuals.
We are also extremely competitive on price, so if you're looking for an expert team at a fair price, you're in the right place. To book a space on our next course, or to discuss onsite training options or any enquiries you may have, give us a call today — our health and safety advisors are on-hand to help.
What to expect from The Health & Safety Dept
Our first aid courses provide the necessary hands-on skills and theoretical knowledge to give your employees confidence when dealing with an emergency, as well as making sure you comply with the first aid regulations.
Your employees will learn from industry-leading first aiders, who will give them the skills, knowledge and confidence to assist if an employee gets injured or is taken ill.
Our first aid trainers will provide your employees with lifesaving skills they can use not only at work but in day-to-day life, too, if needed. On completion, each employee will receive a certificate, along with a variety of workbooks and handouts offering additional advice, tips and information.
Post course, our team is on hand to answer any questions you may have. We can also help with your first aid course refresher, whether it's help booking or to provide more information on when and why it's needed.
How long does first aid training last?
It's not uncommon for people to think that first aid certificates last forever, but it's not true. A first-aid certificate lasts for three years. However, The Health & Safety Dept recommends a refresher course every year to keep your first aid skills and knowledge up to date. 
When you complete your first aid course, you'll be awarded a certificate that is valid for three years. When it's time to renew your certificate, you'll need to take a two-day refresher course to qualify for a new certificate. The employee must complete the refresher course within 28 days of the expiry date on your previous certificate.
What do you learn in first aid training?
A one-day first aid course teaches you a mix of both practical and theory. You'll learn how to examine a casualty, how to control bleeding and trauma, how to use a defibrillator, and you'll be familiar with basic life support. Everything you learn will give you the skills to overcome a potentially life-threatening situation long enough for the emergency services to arrive and take over.
Can you do first aid training online?
Unfortunately, no. No matter where you work or what line of work you are in, correct first aid training requires face to face interaction and an assessment of practical skills that can only be done in person.
How do you become a certified first aider?
To become a certified first aider at work and obtain a First Aid at Work Certificate, you must complete a first aid training course. The first aid training course takes three days to complete and includes both practical and theory work.
What qualifications do you need to be a first aider?
To be classed as a qualified first aider, you must hold a valid certificate in either: First Aid at Work (FAW), Emergency First Aid at Work (EFAW), or any other qualification that is relevant to the circumstances.
Can employees use their training to provide first aid outside or work?
Your insurance will cover for first aid provided at work but you will need to check with the insurance company if they will cover your first aider outside of work.
Do your employees need first aid training?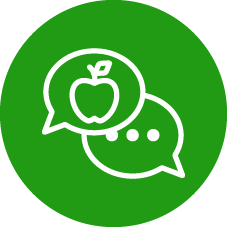 Food Hygiene/Safety Advice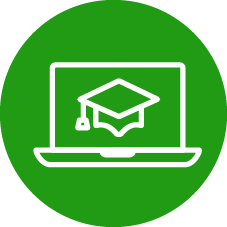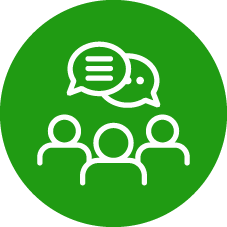 Sensible Safety Solutions
Subscribe to our newsletter
Office Address: The Health & Safety Dept, First Floor, 3 Brook Office Park, Emersons Green, Bristol, BS16 7FL | VAT Number: 900674738 | Registration Number: 06316590
Copyright © 2007 – 2019 The H&S Dept Ltd. H&S DEPT is a registered trademark belonging to The H&S Dept Limited.