CHAS and SMAS Accreditation
Safety accreditation made simple
Businesses of all sizes, across all sorts of industries, are raising standards when it comes to who they partner with, and more companies are vying for attention to fulfil growing work demands.
Rising to such standards, especially in the area of health and safety can be daunting. There are many requirements to meet for various fields, forms to fill out, competencies and qualifications to confirm and fees to keep track of. Accomplishing all these tasks is time-consuming, which can divert resources from your business goals. 
Having accreditation for example Safe Contractor schemes such as CHAS and SMAS, act as pre-qualification tools during the tender process. In fact, some businesses require contractors to be CHAS or SMAS-accredited before they allow them to tender.
At The Health & Safety Dept, we can make safety accreditation simple for you.
Our health and safety specialists will guide you through Safe Contractor scheme applications. While we support you through all the steps in the accreditation process to affirm your compliance, you can focus on growing your company and doing what you do best.
How we can help you get your CHAS & SMAS accreditation 
Getting CHAS and SMAS accreditation can be exhausting.
The requirements are numerous and exacting, and your company may find that improving your processes to meet such prerequisites to be too costly, with no guarantee of success. 
Such problems can even arise past the initial application, as health and safety standards are always being updated, and businesses need to stay on top of the legislation in order to remain compliant. 
The Health & Safety Dept simplifies every step of the accreditation process for you to ensure that your company completes it successfully. From consulting on what your organisation can do to enhance health and safety policies and protocols to managing all the necessary documentation for registration all the way to post-application support, our health and safety professionals have you covered. We can become an extension of your team or your competent person. 
Enjoy all the benefits of being CHAS and SMAS accredited without the hassle and stress at a cost-effective price.  
Rest assured that The Health & Safety Dept will provide you with our signature personalised approach to building professional relationships so that your company gives its best impression during the application.
Boost your business with CHAS and SMAS accreditation
Health and safety accreditation schemes are not just tests your company needs to pass to get work. Being accredited with the Contractors Health and Safety Assessment Scheme (CHAS) and the Safety Management Advisory Services (SMAS) provides four key benefits to boost your business.
Better and more opportunities 
Whether it's in the public or private space, more and more organisations are requiring companies and contractors to have health and safety accreditations before they even get put on a tender list. Gain access to as many potential markets with your CHAS or SMAS accreditation.
Show you're trustworthy
Being accredited with a health and safety scheme is a clear signal to businesses that your company can be trusted. It shows reliability and professionalism, demonstrating that you take the time and effort to follow industry best practices. Other organisations can rely on you to meet their specific demands.
Prove your compliance and commitment to health & safety
The application process opens up your company to the details and intricacies of health and safety standards and procedures. You will gain intimate knowledge of what businesses and the law needs regarding documentation and execution, which will guide you towards a commitment to health and safety compliance.
Save time and resources
For businesses that grant your business access to their tender list even without health and safety accreditation, you will have to redo certain prerequisites multiple times over. Having the right credentials allows you to skip such tedious processes altogether, as they are enough proof for most companies that you are compliant.
CHAS & SMAS Accreditation FAQ
What documentation do I need to qualify for CHAS?
First and foremost your business will need to provide evidence that you have access to competent and qualified health and safety knowledge. This may be internal or in many cases outsourced to specialists like The Health & Safety Dept. 
The specific documentation required differs depending on what industry you're part of, but here are some of the more general types of documents for CHAS accreditation:
Company health and safety policy

Risk assessments

Method statements

Health and safety organisation information

Insurance information

Maintenance records

On-site health and safety induction records

Health surveillance information

COVID-19 procedures and processes

Toolbox talks attendance sheets

Safety advisor details

Evidence of training and certification
Who needs CHAS accreditation?
While CHAS accreditation is more popularly known as a requirement for construction work, it also covers a wide range of other industries. From window cleaners to residential care providers, all sorts of businesses benefit from CHAS accreditation. The CHAS database currently includes 124 work categories.
What is SafeContractor accreditation?
SafeContractor is another health and safety accreditation scheme recognised by many UK organisations. It has 80 internal auditors, the largest team in the UK. Over 28,000 companies in the public and private sectors have a SafeContractor accreditation.
What is a SMAS certificate?
SMAS is yet another health and safety accreditation scheme that is widely accepted throughout the UK and in some cases internationally. SMAS stands for Safety Management Advisory Service, and you get a SMAS Worksafe certification for passing the application process. It specialises in construction, social care, and education. Over 25,000 contractors are part of the SMAS database.
What is the difference among CHAS, SMAS, and SafeContractor?
All three health and safety accreditation schemes are generally accepted by most UK businesses. They all follow the standards set by the health and safety governing organisation Safety Schemes in Procurement (SSIP). You can choose to get accreditation for any of the three and be well-equipped for most contract projects, but it ultimately lies on what the company you want to work with demands for qualification.
Need support with an application?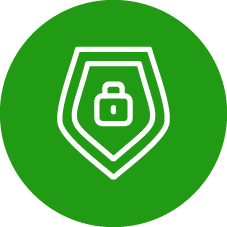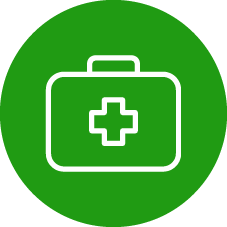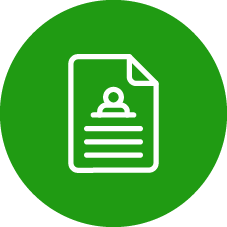 Looking for expert health & Safety support?
We can help you focus on your business by taking care of all your health & safety needs.

Let us know how we can help or ask about our free initial H&S review.
Sensible Safety Solutions
Subscribe to our newsletter
Office Address: The Health & Safety Dept, First Floor, 3 Brook Office Park, Emersons Green, Bristol, BS16 7FL | VAT Number: 900674738 | Registration Number: 06316590
Copyright © 2007 – 2019 The H&S Dept Ltd. H&S DEPT is a registered trademark belonging to The H&S Dept Limited.