Health and Safety Auditing
The importance of Health and Safety Audits
A health and safety audit may seem like a daunting and somewhat joyless task. Yet what it can show your business is of great value.
Reviewing what you already have in place and gaining new insights on how you can improve can help streamline processes, save money and support the health, safety and well-being of your most important assets – your employees.
After all, a happy and healthy workforce will be less likely to look elsewhere, be more productive, and have a better sense of well-being in the workplace. 
That said, health & safety audits are more than just a nice thing to have – they help businesses identify significant risks, which can then be eliminated, mitigated or controlled.  
Ensuring the health and safety of those employed or visiting is the legal responsibility of the business. It is also the businesses responsibility to ensure that it is legally compliant with legislation, including the Health and Safety at Work etc. Act 1974 and all associated regulations.. 
Those who don't undertake regular health and safety audits are less likely to find gaps in their processes and safety measures, which may lead to legal challenges should anything go wrong. 
The task can be overwhelming, which is why working with health and safety professionals like The Health & Safety Dept supports a businesses efforts to be compliant, provide a safe working environment and keep people safe.
What should a typical Health & Safety Audit include?
When undertaking a health and safety audit, there are many elements to include. We've compiled the following examples of health and safety inspection topics, which are commonly assessed during our visits.  
Fire and emergency plans
First aid and accident procedures 
Safety systems of work and risk assessments
Chemical management (COSHH)
Manual handling
Lone working
COVID-19 Secure measures
Additional extras (working at a height, authorised personnel etc)
 We often sample your written documentation, records and sometimes take photographs to help evidence significant findings in our audits.  
Audits, as you can imagine, can be complex. Because of this, we recommend working with a qualified professional who is up to date on current legislation, including any changes that they need to be aware of when assessing a business and their space. Health and safety experts, such as those in our team, will be in the know, confident in their judgement and have a thorough understanding of the legal requirements needed. 
How we help you
Our audit takes place at your sites. We learn about your business, and review your policies, procedures and processes. We talk to your team, review your premises and everything in between, to get a detailed picture of how things are working.
A simple colour-coded report follows. We even summarise a to-do list for you. That way, what we suggest can be easily and quickly considered.
Whether you're working on a construction site or in an office, give us a call today to find out how our in-depth, tailored health and safety audits can help your business.
Health and Safety Audits FAQ
Is health and safety a legal requirement for SMEs?
While health and safety laws apply to all businesses, the type of work and the number of people working will alter what you need to do. If you are a team of five or more people or work with the general public, you are legally responsible for their health and safety. That said, if you have fewer than five people in your team, the Health and Safety Executive (HSE) doesn't require you to write down your risk assessment or health and safety policy. However, your industry and the needs of your clients will also dictate the need for written documentation.
Who is responsible for carrying out a health and safety audit?
As a business owner or employer, you are responsible for ensuring that you have, so far as is reasonably practicable, identified all foreseeable risks that could impact employees and others who may be impacted by your activities. Audits are a great way to initially identify any gaps that could lead to increased risk, and also help signpost specific risk assessment needs.
What is the difference between a safety audit and a safety inspection?
The main difference between an audit and an inspection is what they look at and why. A safety inspection will document any hazards and unsafe practices within the business.
A safety audit, however, focuses on processes and procedures within the businesses. It will check for compliance and determine any weaknesses you may have. Due to the legislation knowledge that is needed it is best if this job is always undertaken by a professional health and safety expert (like us).
Both are crucial for workplace safety.
How often should a health and safety audit be carried out?
The frequency of auditing relates to the risk profile of your business. Businesses of high risk, for example construction sites, are audited more frequently than office blocks. However, best practice suggests an annual audit should take place as a minimum.
Who enforces health and safety laws?
Health and safety laws are enforced by both local authorities and the Health and Safety Executive (HSE) – a government agency. Fire authorities and other government agencies also support the enforcement of safety legislation. They all follow strict legislation, including primary legislation such as the Health and Safety at Work Act 1974 and secondary legislation such as the Management of Health and Safety at Work Regulations 1999 ensuring all businesses are up to date with current legal standing.
Do I need to publish the results of my health and safety audit?
Results should be published so that employees within the business can see them, should they wish to. You should publish all findings transparently so that everyone is aware of what needs to be done in the future.
Can health and safety audits be carried out internally?
Health and safety audits can be undertaken internally as regulations state that as long as a person is 'competent,' they can do so.
In legal terms, a person who is considered competent is "someone who has sufficient training and experience or knowledge and other qualities that allow them to assist you properly." This means they will also need the relevant qualifications or training, such as a training through NEBOSH.
To ensure that you're meeting the correct legal standards, we recommend working with an external competent auditor.
Does your business need a H&S audit?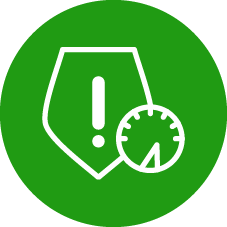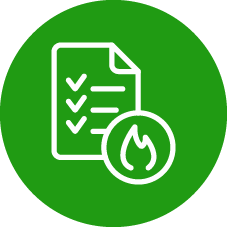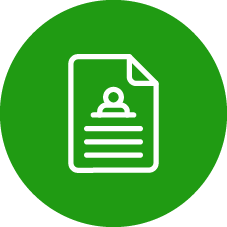 Looking for expert health & Safety support?
We can help you focus on your business by taking care of all your health & safety needs.

Let us know how we can help or ask about our free initial H&S review.
Sensible Safety Solutions
Subscribe to our newsletter
Office Address: The Health & Safety Dept, First Floor, 3 Brook Office Park, Emersons Green, Bristol, BS16 7FL | VAT Number: 900674738 | Registration Number: 06316590
Copyright © 2007 – 2019 The H&S Dept Ltd. H&S DEPT is a registered trademark belonging to The H&S Dept Limited.