Health & safety policies and procedures
Why Health and Safety Policy matters to your business
The magic number five. In the world of health and safety, once your business employs five or more people you are required by law to document, maintain, update and continually improve on your health and safety arrangements. However, certain industries and sectors may need to document these elements when they have less than five employees if they have a high risk profile or specific legislation.
You need to communicate these to your employees and ensure that the risks associated with their work are duly managed.
But don't be fooled. The magic number five doesn't give those businesses with fewer employees a get-out-of-jail-free card.
Regardless of your employee numbers, you have a duty to ensure that you keep your teams safe whilst they are at work.
Call in the experts and have peace of mind that your health and safety documentation is suitable, sufficient and compliant.
Guarding the safety of your employees
A safe business assures your employees that their well-being is a top priority, and when they feel secure at work, they can focus on doing their best and being productive. The Health & Safety Dept is your professional partner in safeguarding your employees with our comprehensive health and safety services.
Draft your safety policies
From health and safety policies to safety procedures, safe processes to emergency plans, our health and safety specialists can review, draft, and create your health and safety policies.
Create bespoke documentation
A one-size-fits-all approach will not work for health and safety. We will help your business develop tailored and bespoke documentation to help manage your business's unique health and safety risks. Our specialists will also be on hand to run through how these are best implemented and communicated throughout your business.
Review any current Health and Safety documentation
We will take a close look at the health and safety policies and procedures that you already have in place to gain a better understanding of how your business operates in this regard and how things can be improved. For your peace of mind, this process will be peer reviewed by our panel of health and safety specialists.
Conduct on-site assessments
A qualified health and safety specialist will visit your business premises to identify potential risks and hazards. You will then be provided with tailored advice to help you comply with the law.
Provide annual reviews
Ensuring your business is safe for you and your workers is an ongoing process. We touch base with our clients frequently to review their health and safety policies, and to support their compliance with the latest health and safety standards.
Train your employees
Your company also plays an active role in keeping up to date with health and safety law, technologies, and solutions. We can provide the necessary training for your employees so that they are fully equipped to keep your business safe and be prepared for emergency situations.
Work with Health and Safety specialists
All of our specialists are registered with the Institute of Occupational Safety and Health. You're always in safe hands.
Fixed fee service
Paying for health and safety support should be simple. We make it happen with our fixed-fee service. You can pay monthly for any one of our four packages that include policy review, documentation creation, training, and strategic advice.
Why should you trust our safety policies and procedures
Here at The Health & Safety Dept, we pride ourselves on the quality of the safety policies and procedures that we advise and develop with our clients.
Reduce your costs
Employees that are kept safe at work can continue doing their work while minimising absences due to work-related illness or injury. With a healthy workforce, you minimise hiring temporary staff to fill in for recovering workers. You also mitigate the risk of damaging equipment, lowering the cost of repairs and replacements. A solid and robust health and safety system helps drive down insurance premiums and reduces the costs of incidents not covered by your insurance.
Protect your staff
Tailored health and safety policies that are strictly enforced across the business help reduce the likelihood of your staff from incurring work-related injuries, illnesses, or any other form of harm. With clear documentation, your company sets a foundation for keeping people safe where you can fulfill your moral duty to take care of your staff with confidence.
Improve your reputation
You can build a good reputation in your industry for securing the health and wellness of your staff with our healthy and safe policies and procedures. Building a trustworthy reputation can spread out to your clients, associates, and staff's personal circles to the point that it can draw more partnerships and hires. When you don't make the health and safety of your staff a priority, you open your business to bad publicity if a work-related incident does occur, eroding your credibility.
Retain your teams
Keeping your employees safe and healthy is one of the best ways to keep them on your staff, especially if you are in an industry with a relatively high degree of health and safety risks. The result is maintaining a highly skilled and experienced workforce that can deliver better work than the competition. You also save time and resources from having to constantly recruit and train new employees to counterbalance high turnover.
Guide the actions of your employees
Workers look up to their leaders for guidance on how they should be doing their jobs safely and to the best of their abilities. You may be directing your employees to maximise their performance and productivity, but without proper health and safety policies and procedures, they might unwittingly put themselves in harm's way to meet your demands. Help your employees do their jobs efficiently without sacrificing their physical well-being when you establish concrete health and safety regulations.
Compliance
The health and safety of everyone working for your company is covered by industry standards and the law. You are not just obligated to your employees and other immediate stakeholders but also to regulatory bodies, local authorities, and the government. Our health and safety policies and procedures can keep you and your company up to date with industry best practice and any legislative changes.
Improve morale within the company
The effort you put into securing the health and safety of your staff is reflected by how much staff are engaged in their work. If you and the rest of management show regard for their well-being, they will act accordingly. Demonstrate legitimate concern with health and safety measures in place, and they are more likely to be more productive knowing they have your support. Make only the faintest of gestures at their security, and you run the risk of staff being disengaged at best or engaging in unsafe behaviour at worst.
Policies and Procedures FAQ
What is the legal requirement for a health and safety policy?
Your policy should explain how you manage health and safety in your business, detailing roles and responsibilities for certain situations and the methods of accomplishing relevant tasks.
It must also be in writing for businesses with five or more employees unless specifically stated by specific laws.
Regardless of company size, all employees must have access to this policy and should be informed of any changes.
What should my health and safety policy include?
It should have a statement of intent that indicates your general policy on health and safety with a commitment to managing health and safety and your objectives. You have to sign it and regularly review it as the employer.
Secondly, it should list the people in your company who have specific responsibilities for health and safety, including their roles and positions. Lastly, it has to elaborate on actionable steps you will take to achieve your health and safety goals.
Health and safety policies can be tricky to get right. They set the tone of your health and safety culture and form the basis of your businesses health and safety management approach. The Health & Safety Dept is perfectly positioned to support businesses in the creation of a tailored policy that encompasses their true health and safety risk profile.
What are the different health and safety policies and procedures that you can help me create?
We can create bespoke health and safety policies and procedures that are tailored to your business and its needs, some examples are: emergency evacuation procedures, fire procedures and policies, safe systems of work and method statements, risk assessments, etc.
What are the main workplace health and safety regulations that I should be aware of?
The primary pieces of legislation you need to know are the Health and Safety Work Act 1974 and the Management of Health and Safety at Work Regulation 1999. Theset define the duties of employers and employees for managing workplace health and safety.
In addition, there are varying other health and safety regulations that cover your responsibilities more specifically these include:
Manual handling
Working at heights
Control of Substances Hazardous to Health (COSHH)
Display Screen Equipment (DSE)
Workplace welfare
And many more
Who enforces the Health and Safety Legislation?
The Health and Safety Executive (HSE) enforces the health and safety laws in the UK for specific industries like construction. The HSE works in tandem with relevant local authorities and enforcement bodies, such as the Food Standards Agency and The Fire Authority. Each support the enforcement of the legislation relating to their disciplines.
What is the difference between a 'hazard' and a 'risk'?
A hazard is anything that might harm people, such as a broken guardrail, radiation and incorrect manual handling. On the other hand, a risk is the likelihood that a hazard harms people, no matter how big or small.
How can I promote a good health and safety culture in my company?
Start with a properly documented health and safety policy. It brings to light potential risks in your company and helps you to address them with correct plans and resourcing.
Conduct a training programme to arm your staff with the right knowledge and skills. Equip them with all the tools they need to do their job safely. Be proactive about staying updated with regulations and providing regular training.
The Health & Safety Dept can help you draft a policy, run training, inform you on the latest health and safety legislation, and more.
Do your policies and procedures protect your business?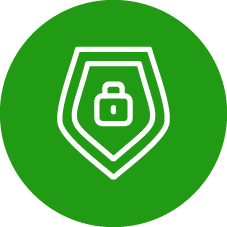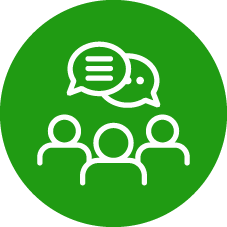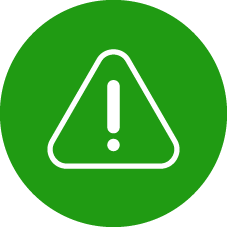 Looking for expert health & Safety support?
We can help you focus on your business by taking care of all your health & safety needs.

Let us know how we can help or ask about our free initial H&S review.
Sensible Safety Solutions
Subscribe to our newsletter
Office Address: The Health & Safety Dept, First Floor, 3 Brook Office Park, Emersons Green, Bristol, BS16 7FL | VAT Number: 900674738 | Registration Number: 06316590
Copyright © 2007 – 2023 The H&S Dept Ltd. H&S DEPT is a registered trademark belonging to The H&S Dept Limited.